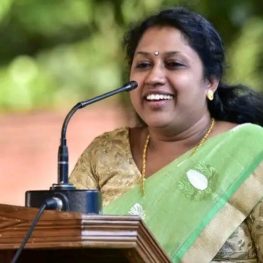 "Success comes to those who work hard and stay with those who don't rest on ht laurels of the past".
Dear Parents and Students. I am so honored to serve you as your new Principal this year. We live today in a world that is so different from the one we grew up in the one we were educated in. The world today is changing at such an accelerated rate and we as educators need to pause and reflect on the entire system of education.
A committed caring and supportive management, dedicated teachers co-operative parents blend harmoniously to create a child-centric school. Teamwork is the hallmark of ST.MARY'S ENGLISH MEDIUM SCHOOL. I am very sure through collaborative effort; we can achieve more to benefit our students who are the future leader of tomorrow.
Our Aim is to produce excellent professionals ready to serve the corporate sector with exemplary stamina courage, compassion and devotion to duty, who will make a name for themselves in the years to come.
With sincere and Warm regards……..
With love and regards,
SWARNA MATHEW
Principal